Báo chí nói về Teky
Techinasia| Meet the company preparing Vietnam's students for the digital economy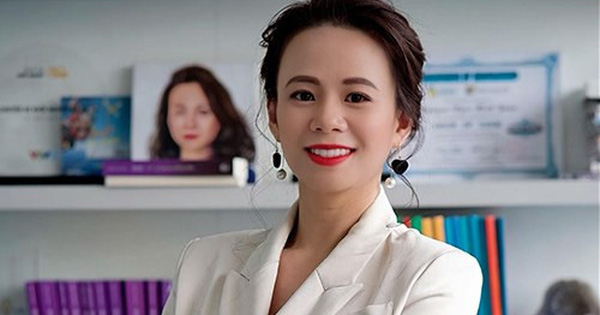 Techinasia.com – Much like other Southeast Asian countries, Vietnam prioritizes education to an almost unhealthy degree. In fact, the country's obsession with having kids take extra tutoring classes became so prevalent that the Vietnamese government even made the effort to clamp down on the practice in 1993.
However, despite the societal emphasis on education, the country has an outdated school curriculum and a lack of qualified teachers for important subjects like computer science.
"There's a big gap between what is taught in the classroom and workforce demand," says Emme Dao, founder and executive chairperson of Teky, a Vietnam-based edtech startup. The company is anchored in an educational philosophy focused on science, technology, engineering, the arts, and mathematics (STEAM), which empowers students to be curious learners and seek creative solutions to real-world problems.
If this gap continues to widen, 78% of Vietnam's workforce would be at risk of losing their jobs within the next two decades as the global economy moves beyond cheap unskilled labor.
The birth of Teky
In 2016, Dao attended various international conferences to learn from edtech founders based in countries like the US, China, Singapore, and Australia. In those conversations, she noticed a couple of key issues that lay within Vietnam's education sector.
"I found that [their educational infrastructure is] very different from Vietnam, our school [infrastructure] is outdated," she says. "Our computers can't even install the software."
Additionally, most of Vietnam's learning materials at the time were targeted toward older students, making it difficult for younger children to keep up with classes.
Determined to address those challenges, Dao piloted her own commercial coding and robotics class, basing her lessons on two popular resources for young children: Massachusetts Institute of Technology's Scratch for coding, and Lego sets such as Lego WeDo and Lego Mindstorms for robotics.
Students taking a robotics class using Lego / Photo credit: Teky
The pilot class was a success. Within six months, it had attracted more than 20 students whose parents were eager to enroll their children in coding and robotics courses.
Shortly after the pilot program's conclusion, Dao opened a teaching center in Hanoi, marking the official birth of Teky – the first STEAM education platform with solutions for children between 5 and 18 years old in Vietnam. From 2017 to 2019, the company would go on to open another 15 centers nationwide, serving over 30,000 students today.
New tech for Teky
To cater to the deluge of new students, the startup expanded its services and added classes for app and web development, robotics and engineering, and 3D printing. As part of the STEAM philosophy, these courses incorporate real-life examples and a project learning model to help students pick up communication and collaboration skills, Dao says.
These efforts were not in vain; students went on to bag first-place finishes at the Vietnam leg of the 2018 AppJamming Summit, an international competition fostering creativity among young tech developers and coders. That same year, one of Teky's students also won the Most Creative App award at the AppJamming Summit finals in Hong Kong.
One of Teky's learning centers in Hanoi / Photo credit: Teky 
Earlier this year, Teky also launched Toppy, an online platform that uses big data analytics to improve the way classes are taught by personalizing learning materials and empowering self-learning online for students all over Vietnam.
"We want to change the learning experience from the traditional way by using AI to personalize learning models so that students can have better results," says Dao.
The platform's effectiveness has not gone unnoticed, with Toppy recently getting the third-highest number of downloads among K-12 education apps on both Apple and Android devices, according to Dao.
Standing on the shoulders of giants
However, scaling and building Teky was not without its challenges, says Dao.
One of the key leaps the business made was translating its classes into an online format, especially with the government shutting down schools and learning centers last year due to the pandemic. Furthermore, Dao noticed that Vietnam had a distinct lack of solutions in hosting lessons online, and she wanted Teky to be able to tackle this area as well.
Looking to facilitate online learning, Teky conducted its own research and came across a technology platform in Beijing that provides livestreaming solutions with tools specifically tailored to students and teachers. However, Teky had trouble initiating a partnership because it did not have the time and manpower to spare while navigating the difficulties brought about by Covid-19.
Dao sought help from Conrad Tsang, founder and chairman of Strategic Year, a private investment firm based in Asia with global connections. Strategic Year invested in Teky in 2020, making it the startup's first external institutional investor, though the firm had been working with Teky since 2019.
Having partnered up before, Dao knew that Strategic Year had the necessary connections and contacts in the Chinese market to help her ink a deal. Tsang made a few calls to the company behind the livestreaming platform and connected Teky with the platform's team through WeChat to begin discussions.
After some negotiation – with Strategic Year acting as an intermediary – Teky eventually licensed the technology and implemented it to its own platform.
Using these tools, Teky hosted livestreamed lessons with features such as an interactive blackboard that both students and teachers could draw on. The platform also relies on Strategic Year's experience in global education to keep up with the latest industry trends, especially when launching products and exploring new markets.
Expanding its reach
Looking ahead, Teky intends to become the country's leading edtech platform with STEAM education as its cornerstone.
"We want to play a leading role in the innovation of the Vietnamese education system," Dao says.
Beyond that, it is also looking to expand into other markets such as Myanmar, Laos, Cambodia, Thailand, and the Philippines, which have education systems that share many of the same characteristics as Vietnam's, Dao notes.
As Vietnam's education infrastructure advances, she believes that Teky is well-placed to make the most of the business-to-consumer opportunities cropping up in early-stage learning for children under five years old. Schools will also have to digitalize their content and update their curricula, which could give rise to more business-to-business opportunities, as other edtech players do not cover STEAM subjects, she adds.
Dao stresses that as the world evolves and as new technologies like AI, virtual reality, and robotics become even more prevalent, Vietnam's education system will have to change in tandem to make sure its workforce remains relevant and can compete with talent from other markets.
"The trend for education in the future isn't just about digitalizing content; it's also about all the new technology students can learn about," she says. "Our students have the right to learn the very best things."
Strategic Year Holdings Limited is a privately held investment company based in Asia with global connections. It adopts a value-oriented investment approach, utilizing its extensive local networks to execute proprietary investment opportunities.
Other than Teky, Strategic Year also counts Carsome, Sayurbox, Halodoc, and Cakap in its Southeast Asia portfolio.
Link: https://www.techinasia.com/meet-company-preparing-vietnams-students-digital-economy